About the game...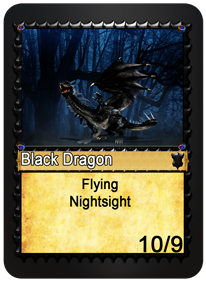 Legends Of Dragons, the Card Game (LODtCG) was spawned from the written material (Legends Of Dragons, the Book), but with more broad strokes of information. The game can be played as: One (1) Player, Two (2)+ Players, by using specific rules. Each player uses a standard 50-card deck to eliminate their opponent(s) and/or capture Locations. Each deck contains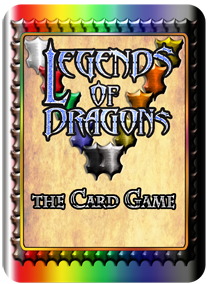 Dragon Cards and Action Cards.
Dragon/Elf/Human Cards are utilized for Attacking and Defending and consist of 10 species/types with varying abilities, stats and colors. Action Cards are events that usually effect the entire playing field. For more strategic play, the World Map may be incorporated to include region-based conquering.
For roleplaying fans, Avatar Dragon Sheets have stats that can be altered through gameplay, as well as allowing the Avatar Dragon to gain levels to meet Milestones. Milestones "unlock" different stats depending on which Milestone has been met. Each stat can dramatically effect gameplay. In some instances, multiple Stats are available, but only one may be changed per Milestone. This Milestone system expands to support Avatar Dragons beyond level 90!

Six, 6-sided dice have been added (in colors representing each of the Dragon species). One or all of the dice may be used to increase the Base Stats on the cards. This inclusion also alters the length of any type of the game being played. Rather than utilizing all 6 dice as a Stat Multiplier, one may be set aside to be used for Random Encounters. Every tile a player moves along the World Map means a roll of the die. High means a battle takes place, low means the player landed "safely" in that location.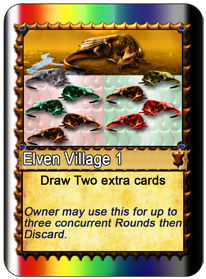 Dragons card art created by various artists from PixaBay (see Instructions for full Artist list). Remaining card art created by A. J. Bruner.
About the book...More
Links
Join the Official Facebook Page:
@
LODTCG
Legends Of Dragons, the Card Game on
BoardGameGeek.com
Legends Of Dragons, the Card Game
Instruction Booklet. (PDF)
View
/
Download
Legends Of Dragons, the Card Game
for Tabletop Simulator, via Steam!
Download